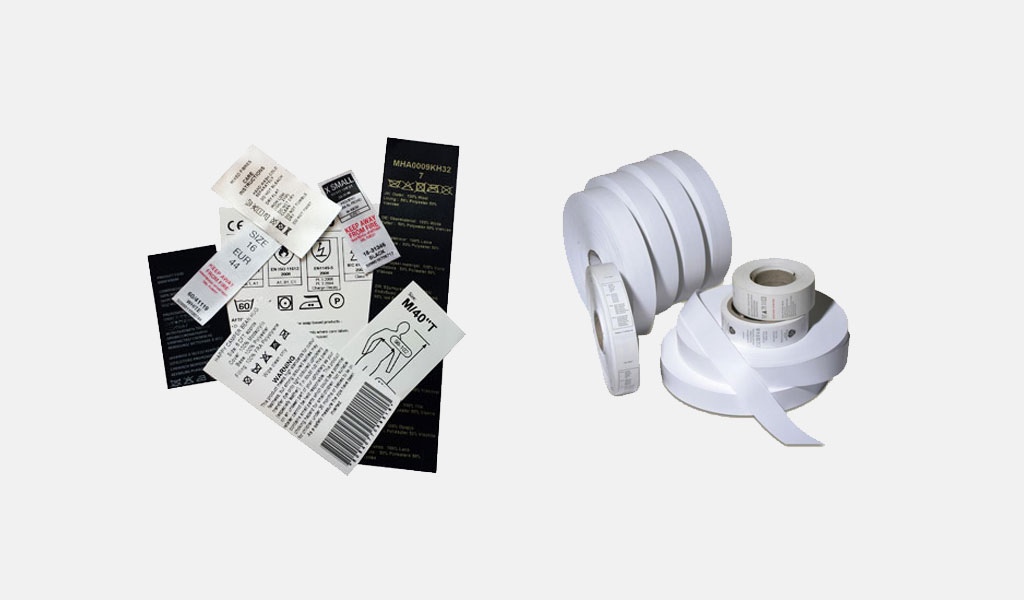 Care Label
Washing labels are types of labels that can be printed on different types of fabrics, including product, content, manufacturer, importer, product sensitivity and similar information.
Washing  labels are used for all textile products. Washing instructions can be printed on Japanese non-flowing fabrics as well as on satin fabrics. Woven washing labels are also available, which can also be preferred for better quality and appearance.
What is important in the washing labels is to specify the necessary instructions for washing the product. In addition, the content of the product and the brand and contact information of the manufacturer can be used in the washing instructions.
WASHİNG LABELS
Fabric labels are usually used in the washing instructions.
1- PRINTED WASHING INSTRUCTIONS

Fabrics preferred in such instructions:

a) Japanese Anti-Slip Washing Labels
b) British Satin Washing Labels
c) HotMelt (iron-on) Washing  Labels
d) Adhesive Satin Washing Labels
2- WOVEN WASHING LABELS
Woven washing labels may be preferred for better quality and appearance. It can produce Satin Weave, Weft Satin Weave or Taffeta Weave washing labels by using Silvery Yarn, Fluorescent Yarn, Polyester Yarn, Acrylic Yarn, Cotton Yarn, Gloss Yarn, Mat Yarn or any other kind of yarn suitable for your needs.
3- ADHESIVE PAPER WASHING LABELS
Adhesive Paper Washing Labels may use pulp paper as well as coated paper or opaque papers based on water and moisture resistant nylon. The paper washing labels are affixed to the product packaging. Therefore, it is beneficial to use the product only for the first time.
Contact Us
Tel: +90 (212) 565 7438
WhatsApp: +90 533 658 38 74